spiderweb,
uc31,
GTArcade
Yesterday 1/11/2021 I finished Demonic war and went back and claimed all the items that I had not claimed earlier in all the Hot Events tabs. I noticed that I have not claimed a few items so I went back and clicked on the Eternal Spire and claimed the 3 runs that were being blitzed. I claimed some devotions, planted some in the garden, In fairy I claimed what was being Explored and did the Team Dungeon to get some more devotion points.
I went back to Hot Events to pick up some more rewards from the Eternal Spire and for increasing my devotion. When I was in Hot events I saw the the Wheel Consume was now lit up also. When I opened it it said that I spent 4502 diamonds. I only spent 2 diamonds in the garden that day. I did not spend diamonds on anything else that day There is nothing I did after DW that could have spent diamonds. 4500 diamonds missing is just to many for me to just ignore. I did take screen shots of a lot of the places that I could have spent items on and they can show that I did not spend diamonds in the events.
Please give me back the 4500 diamonds or go into the database and tell me where or what it was spent on.
I uploaded the screen shot of the Wheel Consume if you need other screens shots let me know. I took screen shots of the Lucky tree, Navigation King, Beach Treasure, Wheel of Fortune and the Devotion Rewards in the Hot Events.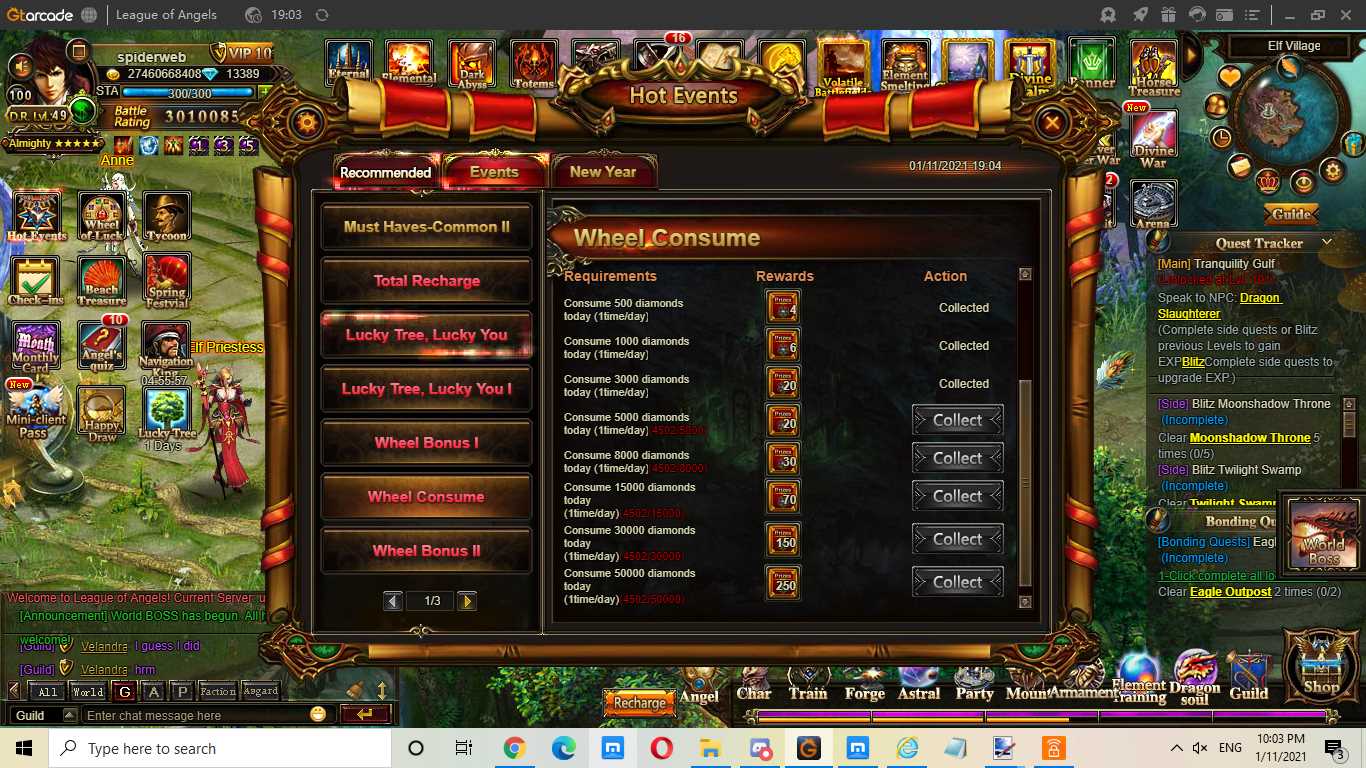 added screenshot showing main game page where IGN and server number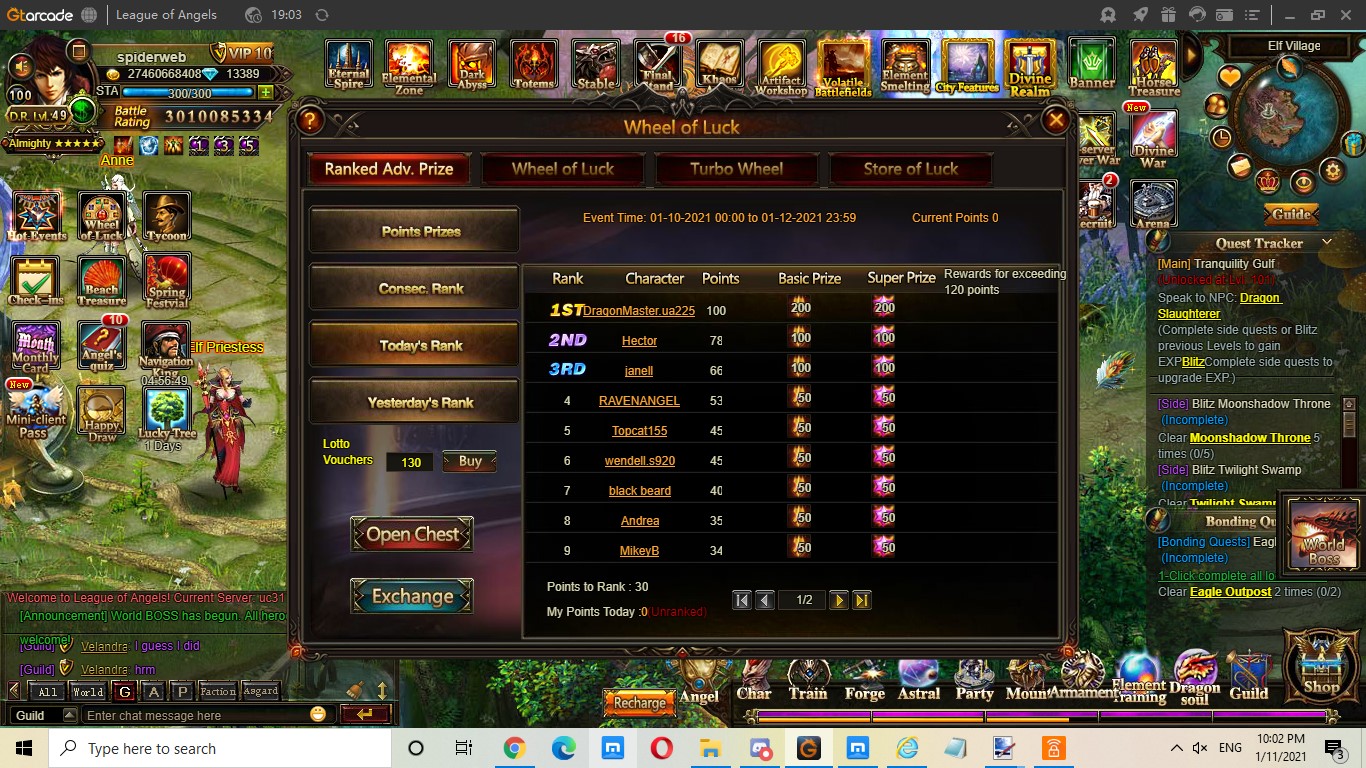 Translate