GTarcade App
More benefits, more surprises
Get
Welcome to 2020 Winter Celebration of Game of Thrones Winter is Coming! Starting from Dec. 4th, a series of events will be available where all players have a chance to claim FREE GIFTS every day and try out new events. Thank you all for your love and support throughout the year. Now let's take a look at what will be coming up!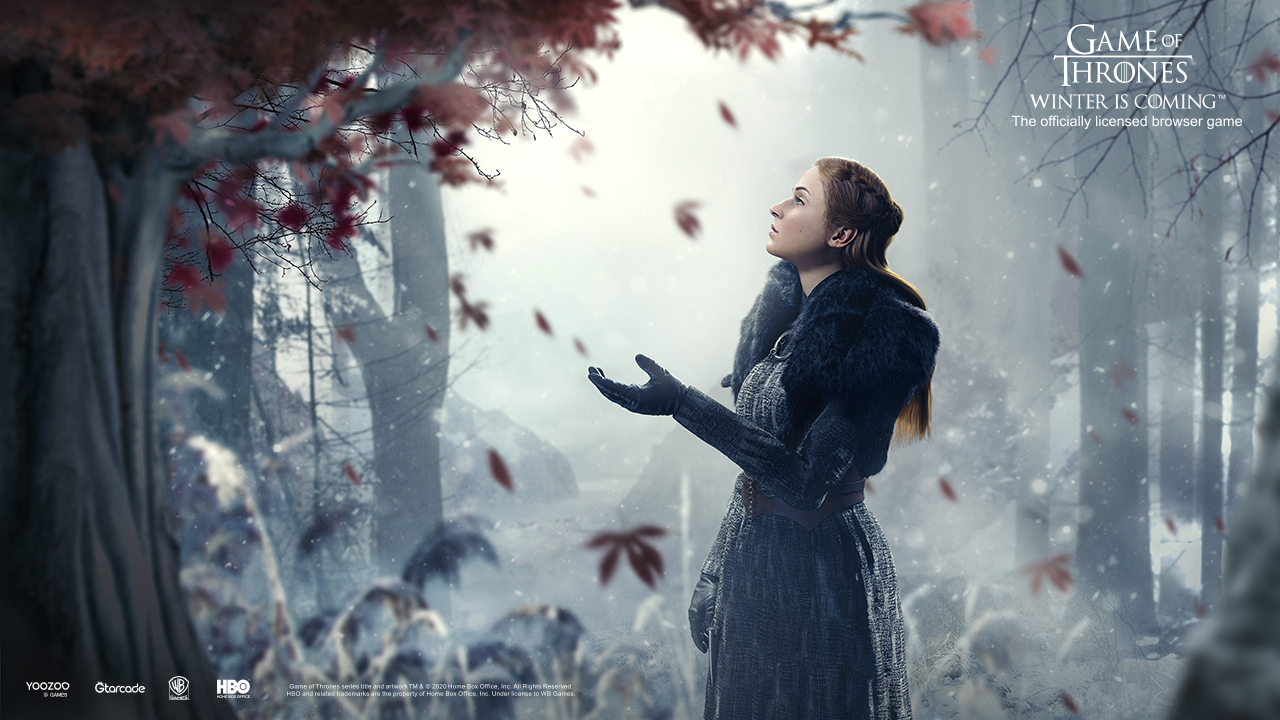 Entrance: Click the "Winter Celebration" icon on the upper corner of the game interface.
Event duration: 2020-12-04 –2021-01-04 UTC
Winter Sign in
Event Duration: 2020-12-04—2021-01-04 UTC
Event Description:
The winter celebration starts when you login game on Dec.4th to sign in. From Dec. 4th 2020 to Jan. 4 2021, log in to sign in daily to claim 20 Commander Gorell Tokens FOR FREE, and you'll be able to awaken him after a 30-day consecutive sign-in.
After being fully awakened, commander Gorell will be able to help decrease target's Defense by 3% for every 1 time a spearman strikes, as well as increasing your spearman's HP, ATK and DEF. Don't miss out!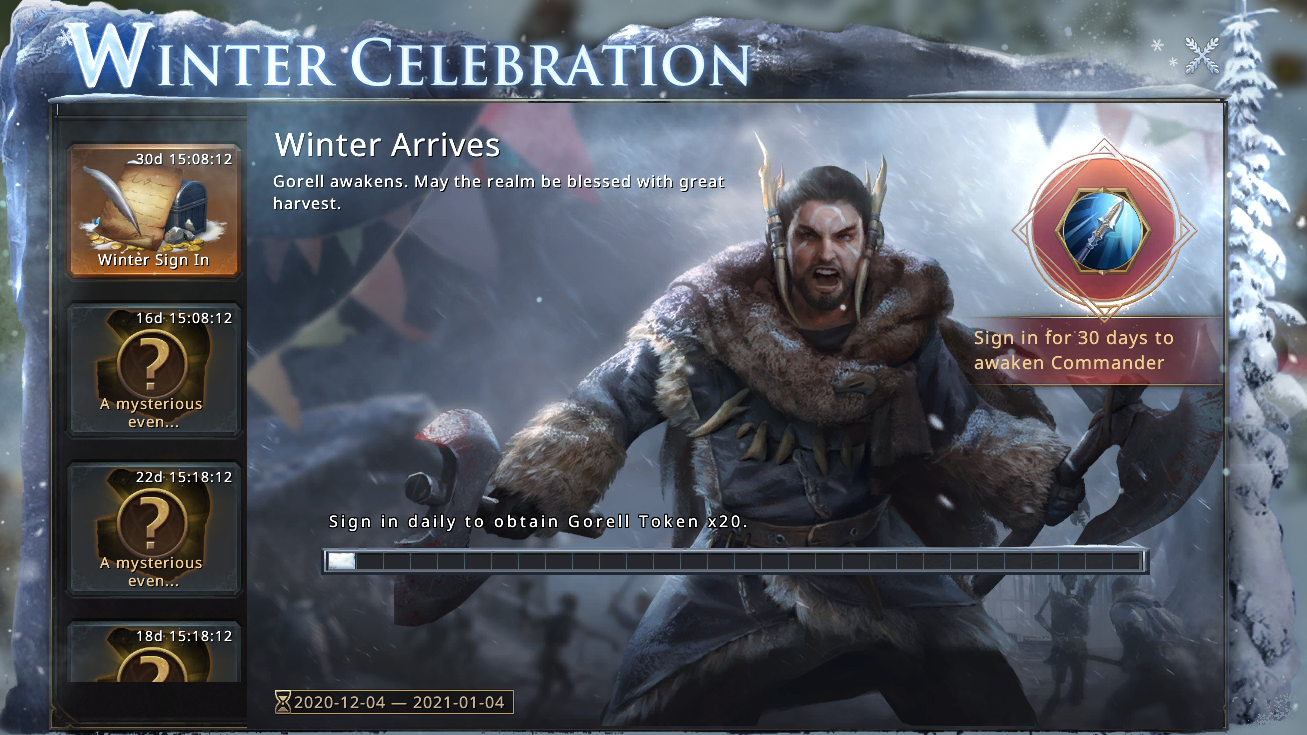 Resource Collection
Event Duration: 2020-12-07 -- 2020-12-09 UTC
Event Description:
Complete various tasks to collect the materials required to earn as many points as possible. The higher the rank, the better the rewards.
Winter Celebration Special Page
Event Duration: 2020-12-16 --2021-01-04 UTC
Entrance: Click the event icon on Winter Celebration interface to join.
Event Description:
Visit the special Winter Celebration page to check in and to receive rewards include Mark of the True Dragon, Honor Banner, Legendary Badge Chest and even a 2020 Limited Avatar Frame.
Additionally, once your alliance reaches certain points during the event, your alliance will be able to receive an exclusive alliance banner that is designed by😍one of our beloved players from K1. Can anyone recognize this?
😍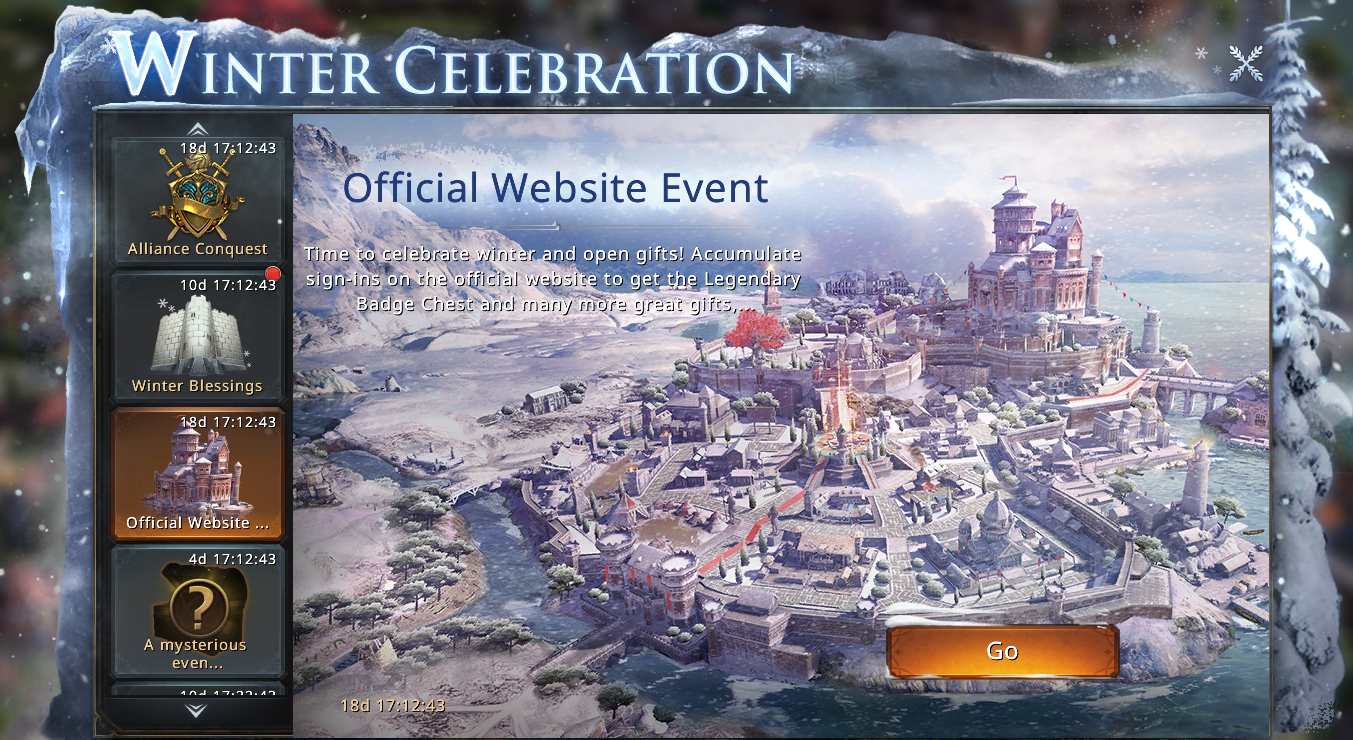 New Season of KvK and Alliance Conquest
The 18th War of Kingdoms battle day starts on Dec. 6th when you WON'T LOSE TROOPS. Plus, the long-awaited first match of the season 6 Alliance Conquest will kick off on Dec. 9th. Get your equipment ready and don't forget to remind your alliance leaders and officials to register.
White Christmas in the North
Lords and ladies in the north will be able to experience a White Christmas in game this year, just like the year before! Starting from Dec. 4th, castles that are relocated in the North will be able to obtain a SNOW-COVERED view in their inner cities.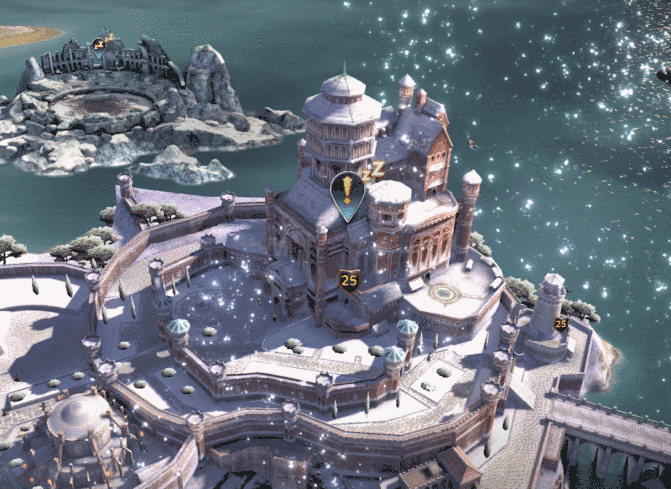 We wish everyone a very healthy and joyful winter!
Please note that the above content might be adjusted due to the changes of the development plan. Final updates will be determined in game.
Translate