🔶🔷🔶🔷 Server 57 TOP 1&2 VITAS ALLIANCES RECRUITING 🔷🔶🔷🔶
United & Balanced Server with 3 equally strong kingdom and CoR rotation.
⚔️ 🛡️ S57 has shown to be the most successful server in our Grand Region (S57-64) during Throne of the Supreme. Out of the 16 spots going into the finals, 6 players are from NGU FAMILY!!!!
What we offer : 
🔹No over-complication of Rules 
🔹highest active player population after server 8
🔹Balanced and peaceful 3 kingdoms server with CoR rotation, dedicated diplomacy and rule discussion chats
🔹Safe farm&Growth: Safe-Zone for all NON-KE days and a shield if you choose to farm safely during KE
🔹PvP (and fun^^): Wars in a war game? Yes! Fairly big PvP zones during KEs and some spicy🔥 special PvP dedicated events 1-3 times per month
REQUIREMENT
[NGU] 💚
↦ LORD POWER :1M+
↦ STP :120K+
↦ STATS: HYPER
[NBD] 💚
↦ LORD POWER :ANY
↦ STP :ANY
↦ STATS: ACTIVE ,HYPER


CONTACT:
↦ Harddus#2248
↦ GRID#0588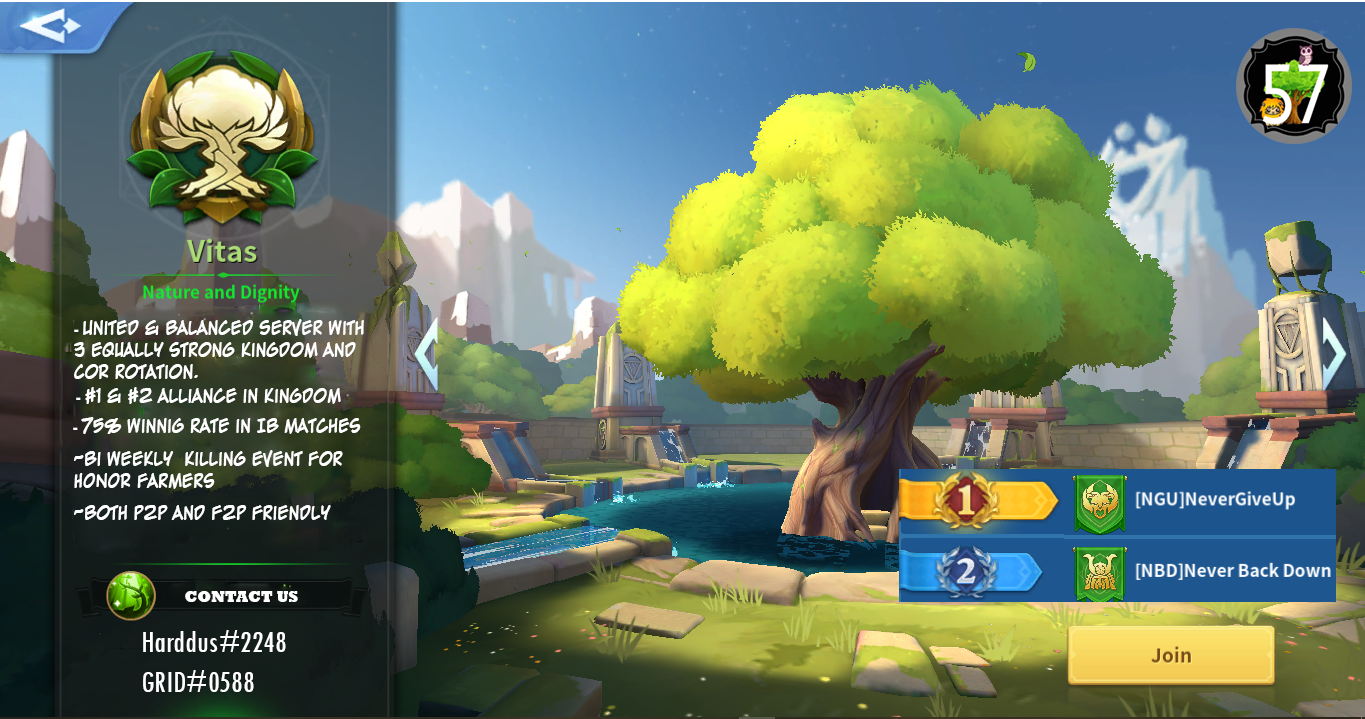 Translate