Happy Thanksgiving!!!
Congratulations to RUI(K75), ENL (K120), and HEX (K111) for winning the most votes. Thank you for your votes. Stay tuned for more fantastic events.
Here are the gift codes:
1. RUIK75THANKS
2. ENLK120GIVING
3. HEXK111DAY
Please note that that the codes will expire after 2021-11-28 23:59:59.
GoT Winter is Coming Team
__________________________________________________________________
Here comes the chance to earn a unique GIFT CODE for your alliance this Thanksgiving!
We have 10 winners from our last Thanksgiving event --- Happy Thanksgiving: The Most Heart-warming Alliance Stories of 2021
Here are the 10 alliances from these posts and each of you has THREE votes to give in the 3-day-only event. Which alliances would you vote for? Click the image for each story and see which one do you like the most! Zoom in the images to check them out.
(* We received 4 stories from alliance [IPI], and four of them are all selected according to the rules.)
After the event ends, we will use the top 3 winning alliances' names to generate THREE GIFT CODES and send out to all players in Westeros on THANKSGIVING DAY! So gather your allies and friends to vote for your alliance!
Event Duration:
12:00 Nov 22 – 08:00 Nov 25, 2021 GMT
Notice:
1. Top 3 winning alliances' names will be taken to be part of three gift codes respectively.
2. The gift codes will be ANNOUNCED on Thanksgiving Day. Please stay tuned.
*You can also check the alliance stories in images here.
1.ENL, K120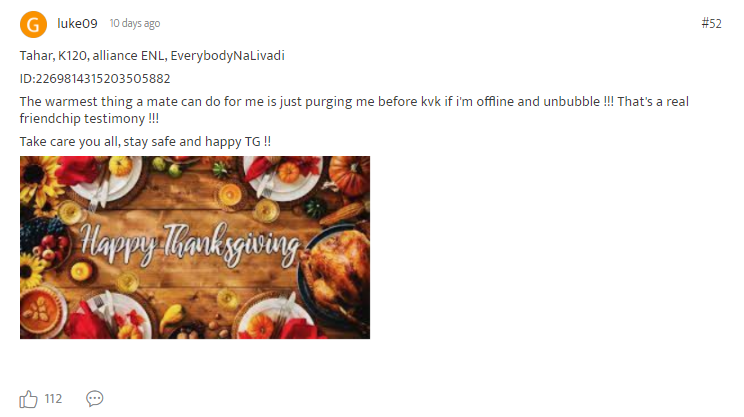 2.RUI, K75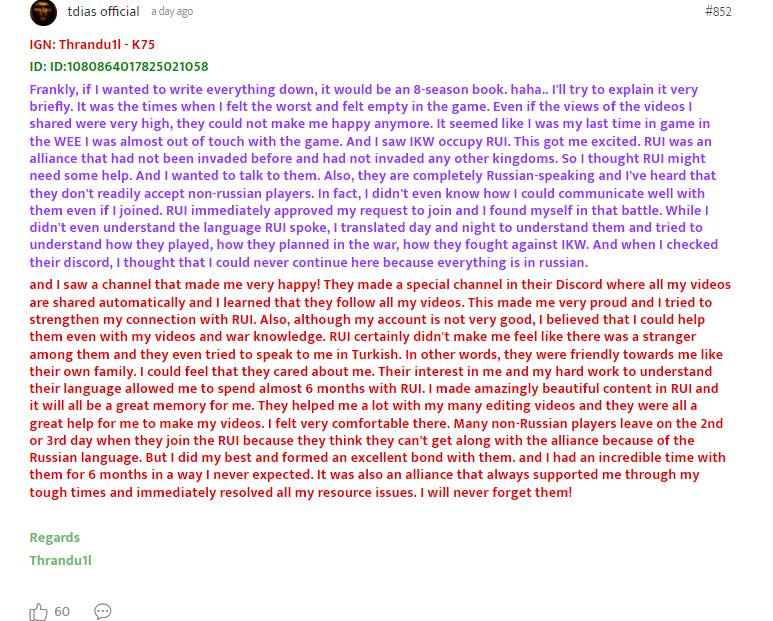 3.IPI, K281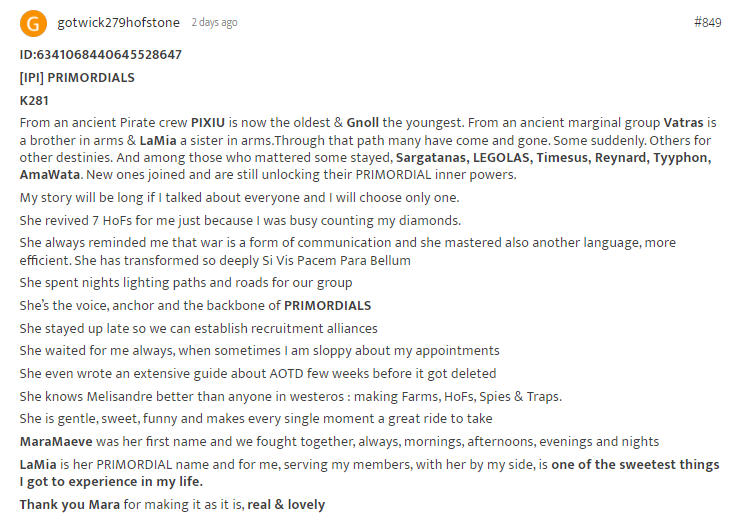 4.IPI, K281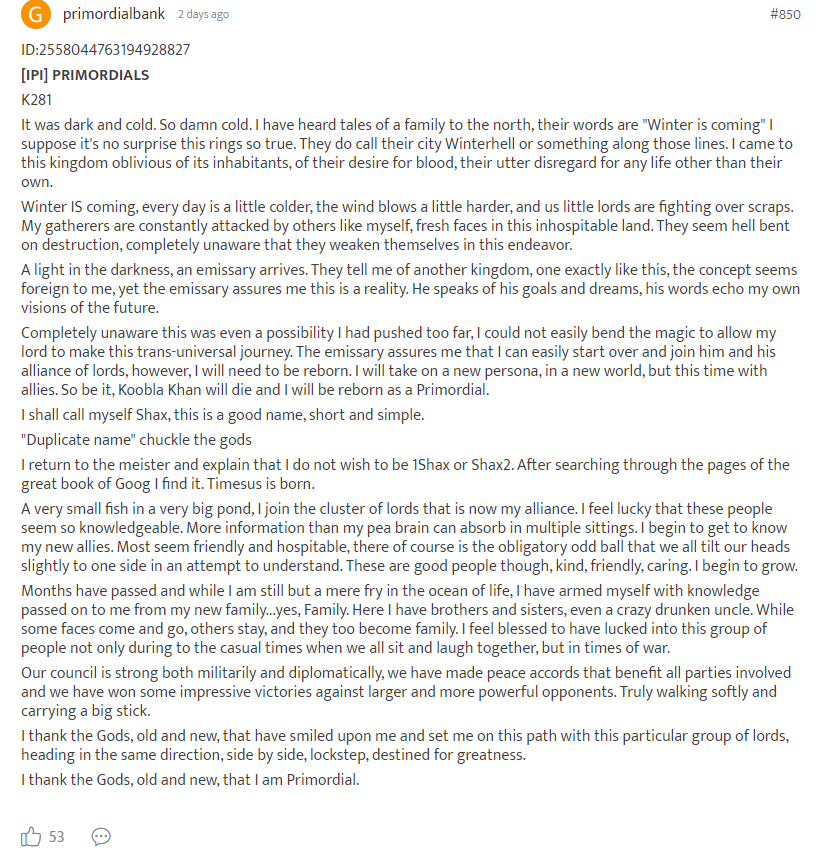 5.IPI, K281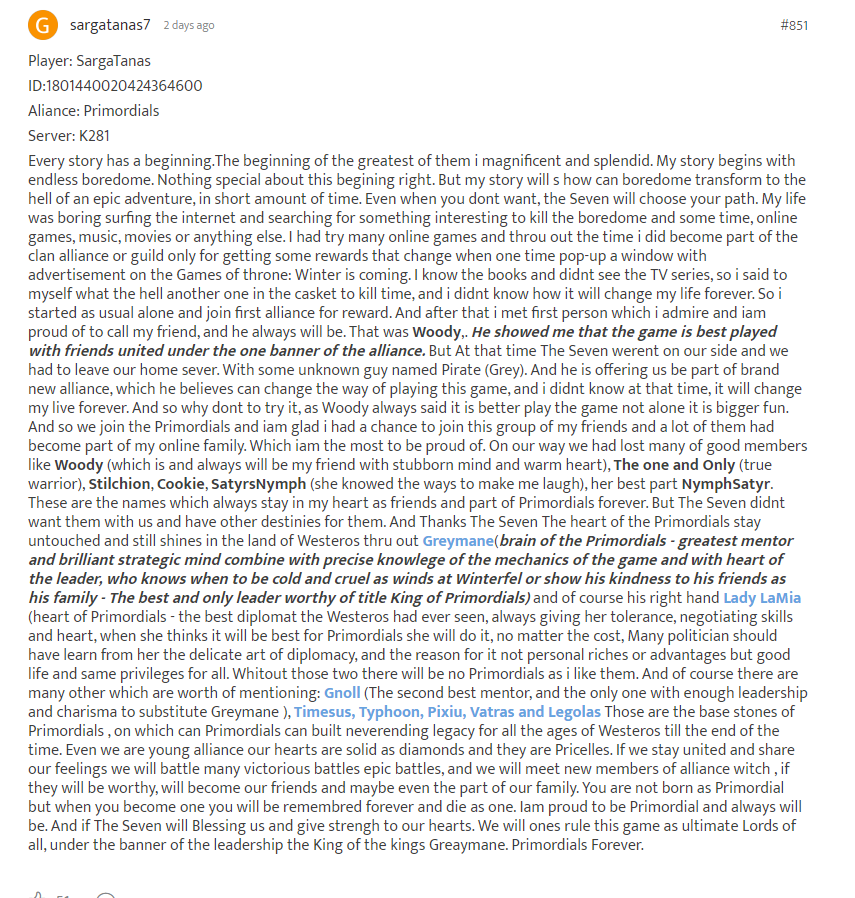 6.HEX, K111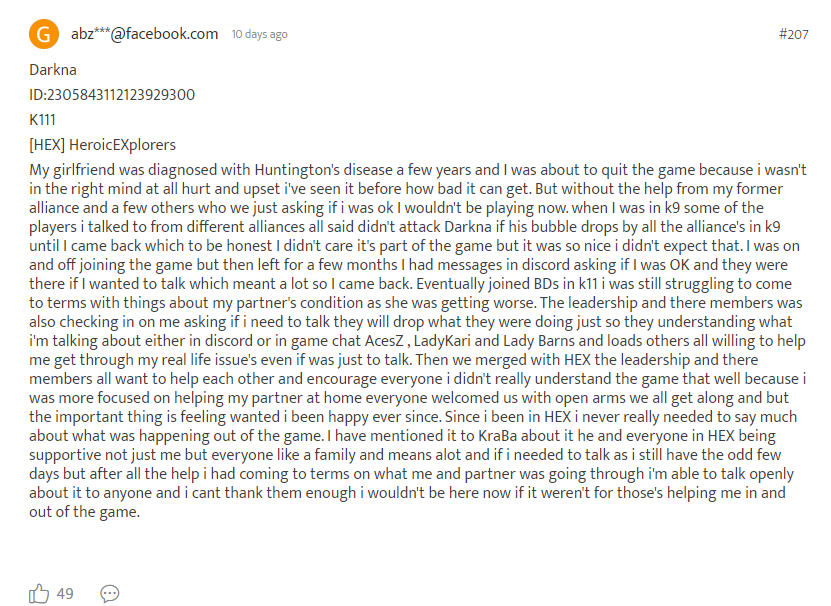 7.IPI, K281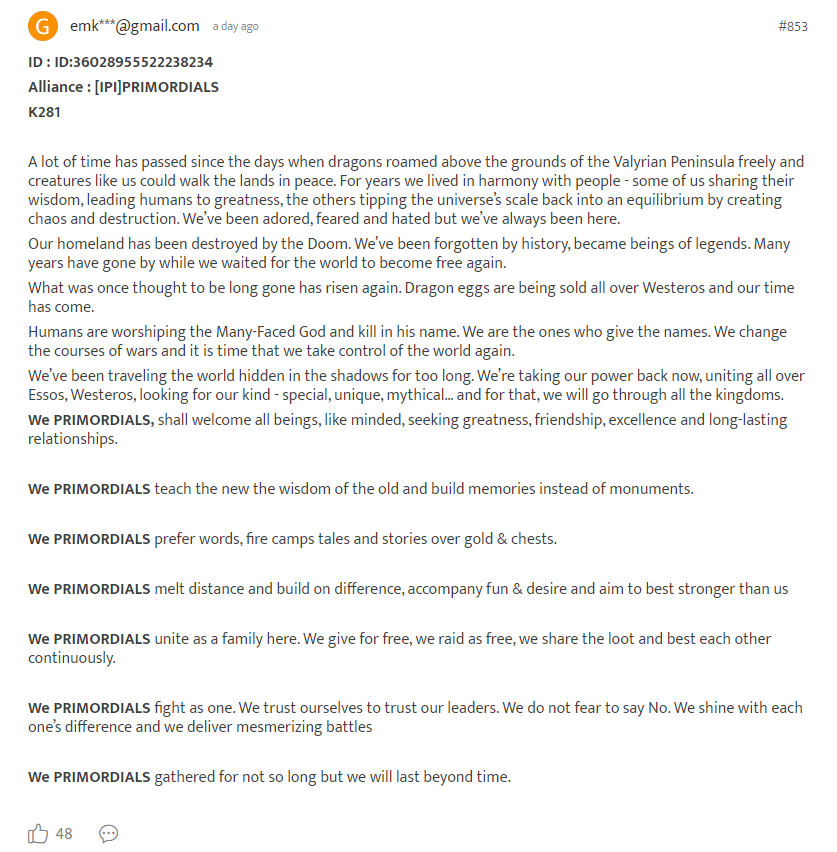 8.1RP, K117
9.HoN, K134

10.BDR, K85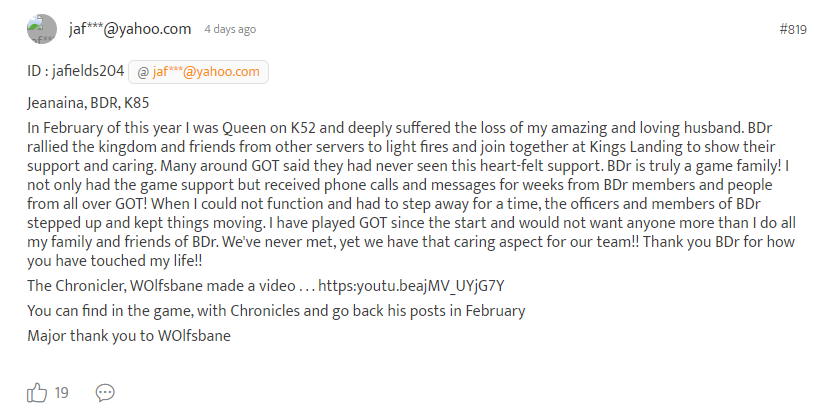 Translate