Dear Revolutionaries:
The Metal Revolution servers will be offline for update and maintenance starting at midnight (GMT-3) on November 11, 2021. The downtime is expected to be but may extend beyond that time frame. We apologize for any inconvenience.
[New Limited-time Event]
1. Event: Tier Rank Challenge
Time: Nov. 11 - Nov. 23, 11:59 PM
Requirement: Account Level 5
2. Sharing Program
Time: November 11 - Mid-December
Participation requirements: players who have completed the newbie guide
Warm Reminder: IOS players may not be able to jump to APP STORE normally after clicking.
[Game Optimizations]
1. Updated AI rules in Arena.
2. Optimized some display effects in the game.
3. Reduced the difficulty of low-level AI.
[Bug Fixes]
1. Fixed an issue that the list on the left side of the mail interface disappeared.
2. Fixed an issue where AI Gindy Connor would not move or attack.
3. Fixed an issue causing players to not receive achievement progress when defeating a disconnected opponent.
4. Fixed an issue with the "Basic EX Move" option not working properly.
5. Fixed an issue allowing players to go into matchmaking for Duo Versus when it is not available.
6. Fixed a level restriction error when trying to open Portal.
7. Fixed an issue where buying Mecha Selection Chest could be re-purchased.
8. Fixed an issue that would prompt players to "try again later" if they purchased the Mecha Selection Chest and the Pool Instructor Pack.
9. Fixed the issue that the Core Level was not cleared after re-purchasing the Core.
10. Fixed some description text errors.
Important Notice:
Any use of third-party cheating software or ping-boosting programs that provide an unfair advantage in-game will result in account suspension or permanent ban (and removal of all illegally obtained resources). If you encounter someone that you suspect is cheating, please report the incident to customer service via the Privacy Setting menu.
Sincerely,
The Metal Revolution Team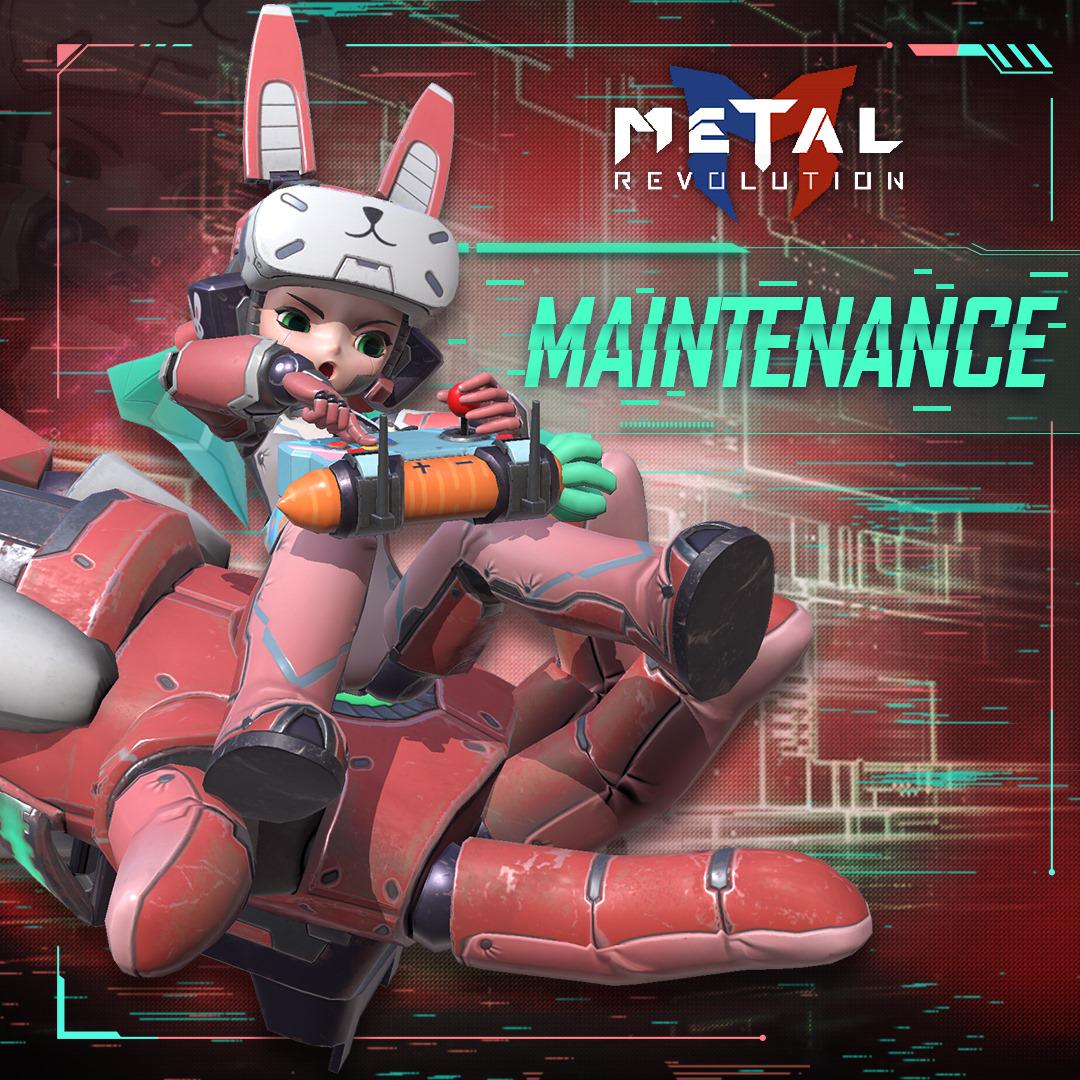 Translate