The Metal Revolution community is growing quickly and we need to expand our moderation team further!
This is a great opportunity to earn in-game currency as your wage as well as support the game and community.
Are you over the age of 18? Do you want to contribute to the game and shape the community together with us in a team?
Send us your application today!
https://forms.gle/NAyyGWfnZqdztKa56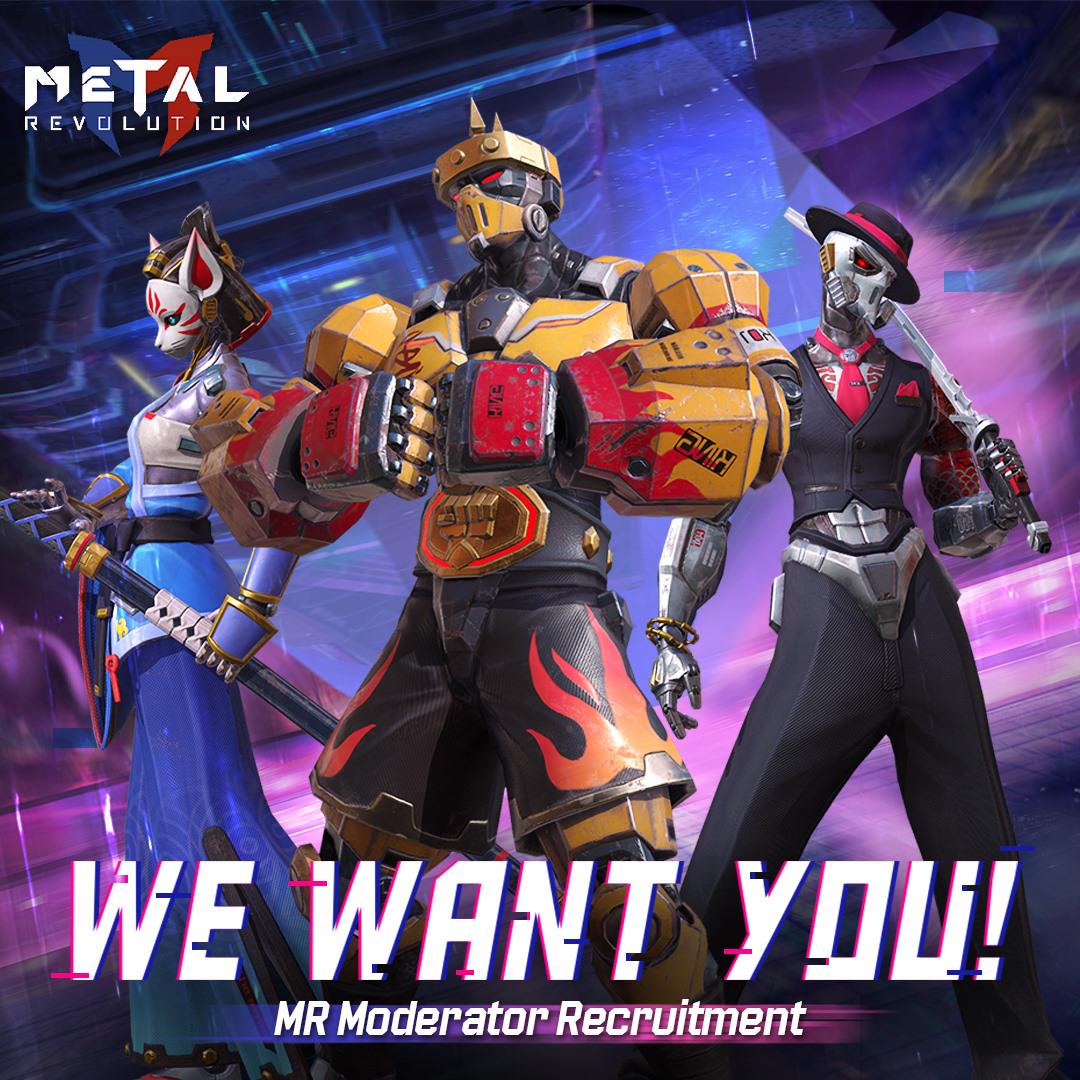 Translate