GTarcade App
More benefits, more surprises
Get
The Siege of Winterfell event testing season is about to start! Here are a few tips that you should know before you enter the battleground. Check out the details below.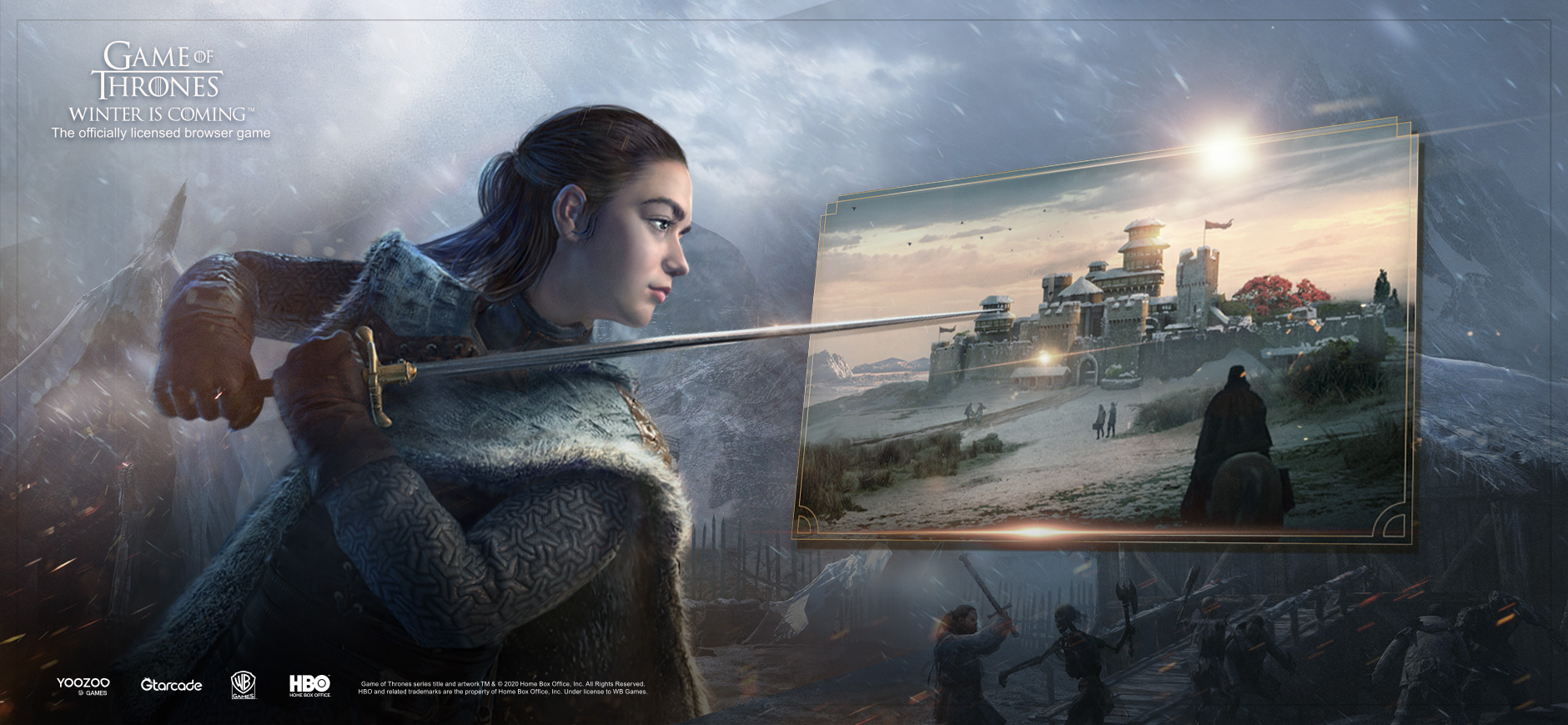 1. Registration Period
The registration period for the first match of Siege of Winterfell will officially begin on October 23rd. From Oct. 23rd to Nov.6th, all qualified alliance leaders and officials are able to register. The first Match Day of the testing season will be on Nov. 7th. Please check out the in-game countdown panel.
2. Testing Season Schedule
The testing season consists of 4 matches. All the other matches will have only one day to register except for the first match. Choose from different time slots and get yourself ready for the upcoming matches.
Registration Day: 10.23—11.06, 11.13 11.20, 11.27
Match Day (Saturdays): 11.07, 11.14, 11.21, 11.28
3. Time-limited God's Grace
From Oct. 22nd to Nov. 5th, a time-limited God's Grace Event will be available in-game to help you better prepare for the upcoming Siege of Winterfell Event.
Estimated Event Duration:
10. 22 (after the update)—11.05 3:00 A.M (UTC)
Event Description:
During the event, DOUBLE rewards from defeating Rebel Leaders, DOUBLE rewards from defeating Rebel Groups and Elite Rebel Groups, and DOUBLE gathering speed up will be available in turn. Meanwhile, you'll be able to receive DOUBLE Alliance Supplies in Alliance Gifts EVERY DAY. Don't miss out!
Please note that the testing season doesn't represent the final update. Stay tuned for the official season to start!
Thanks for your patience and understanding.
GoT Winter is Coming Team
Translate