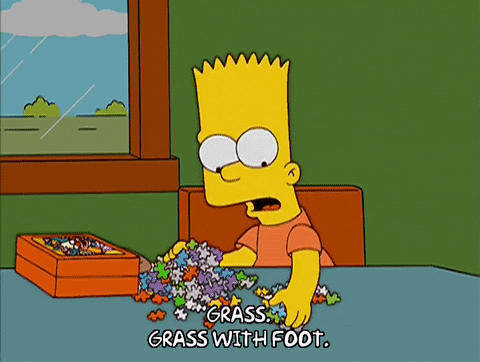 [Rewards Sent]
Thank you all for your participation. Rewards have been sent via in-game mail to the winners listed below. Please don't forget to check them out. For those who are not on the list, please stay tuned for more fantastic events. You can be the lucky one next time!
*This is the first time that players leave the ID to participate in the event, and most of you did great. Keep up the good work!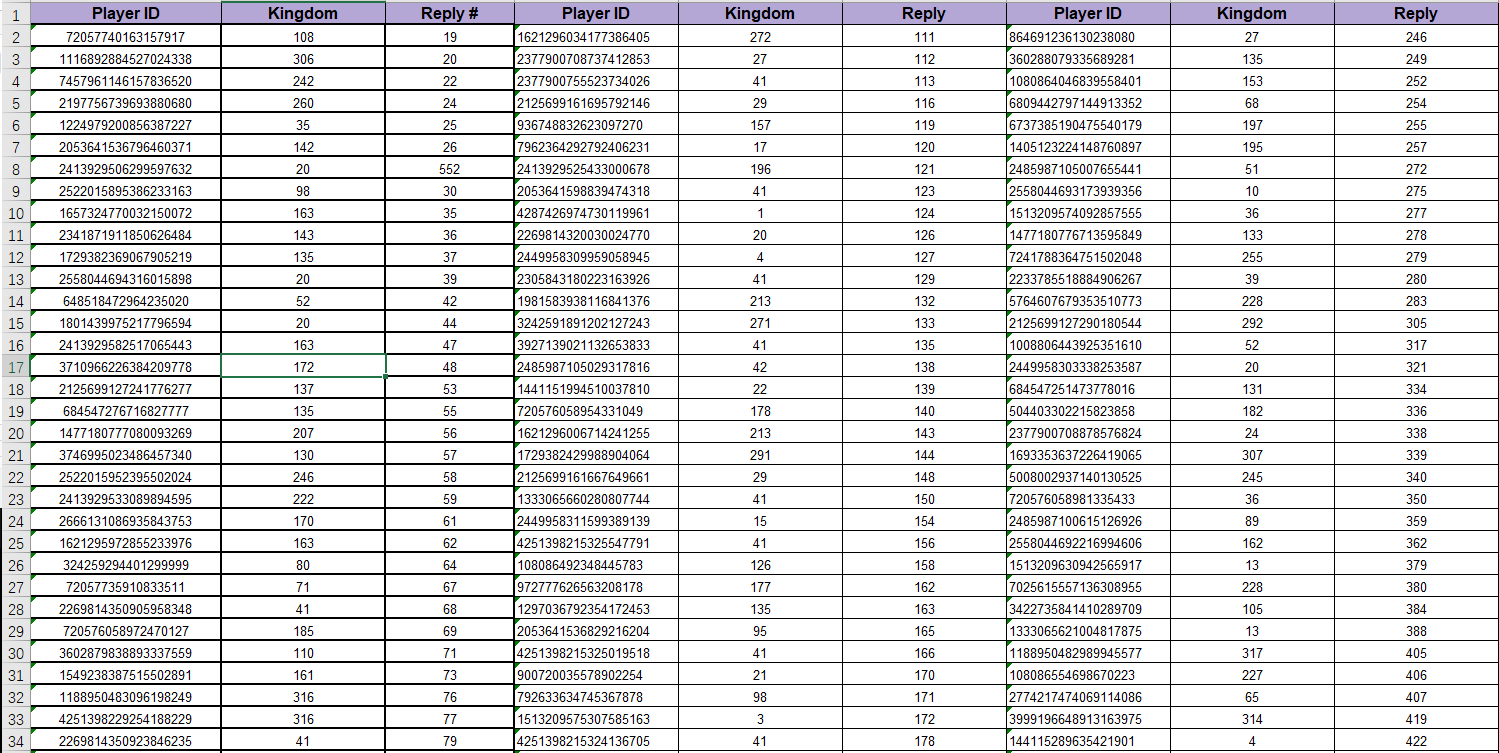 Commander Names in the Puzzle are:
Jaime Darius Salma Lareo Night King Leila Cersei Latz Karin Arslan
Halloween
GoT Winter is Coming Team
__________________________________________________________________________
The Word Search Puzzle is back!
By the time the Night King is officially released, we have now 54 commanders in-game. How well do you know about them?
How many commanders' names can you find in the following 14x14 puzzle? The FIRST 150 players who find 5 or more correct names will be rewarded. There's one special word that starts with letter "H".
Post your answers with your in-game ID and kingdom for a chance to win awesome rewards!
 Relax and spot them all!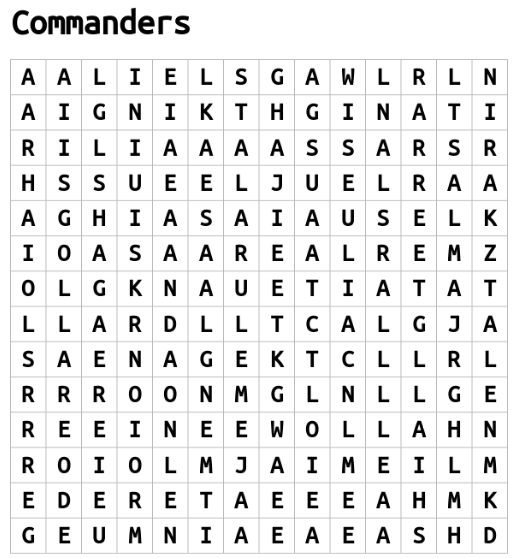 Event Duration: 12:00, 14/10, 2021 – 23:59, 21/10, 2021 UTC
Rewards:
The FIRST 150 players who find 5 or more correct names will receive Spirit of Weirwood Tree *1, SpeedUp 3 Hours*5, Precise Transfer *1, [Rare] Badge Chest*1, Diamond*3,000
Event Rules:
1. Post your feedback in a NEW REPLY under the thread.
2. Your reply should include your in-game ID (instead of in-game name) and kingdom number (e.g. ID: 1234567890123456789, Kingdom: 20).
Note: Since some players couldn't receive the rewards from time to time, and they can't change their in-game name or transfer kingdoms before they get the rewards, we suggest that you leave your in-game ID to ensure that rewards are well received. Thanks for your understanding.
How to find and copy your ID:
Step 1: Click"Customer Support" via the "More" icon in the bottom.

Step 2: Copy it.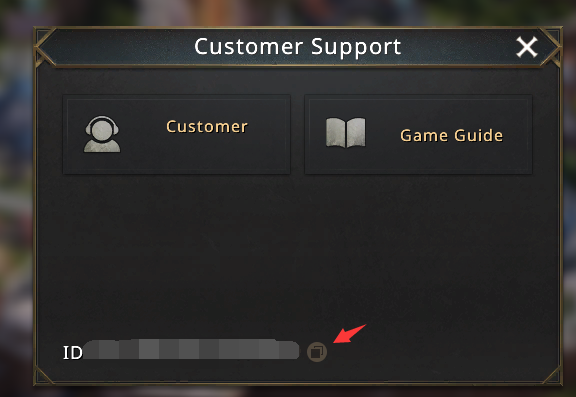 Notice:
1. Please leave the correct ID and kingdom number so that rewards can be well received. Limited to one entry per player.
2. The winner list will be published and rewards will be sent to you in-game mail within 3 working days once the event ends.
Translate