GTarcade App
More benefits, more surprises
Get
Hi,
This morning I have tried multiple times to do a recharge, but when being redirected to my paypal account it doesnt load. I have waited for 10 minutes or more. I just kept showing the screen as shown on screenshot.
I have restarted game, restarted PC, still no good.
Please resolve this.
Thanks.
Michibu / ud11-amos 750 / Facebook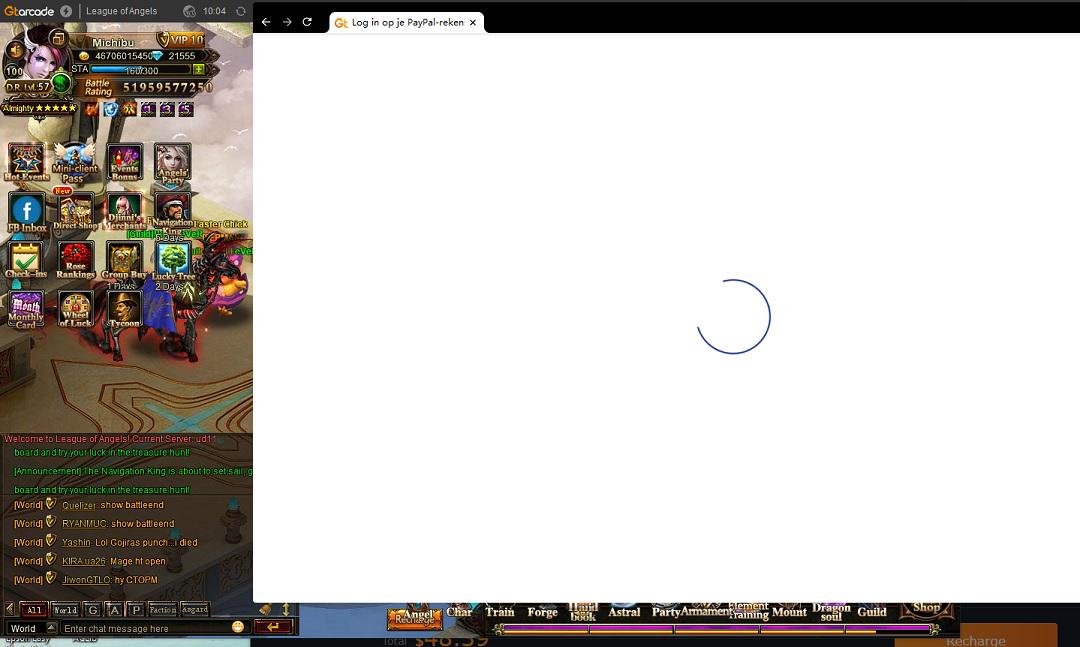 Translate