The masters have unlocked a new technology line "Strangely-Garbed Army" in order to arm lords and ladies across Westeros with Ancient Troops in order to fight against the Night King Invasion. To arm Ancient Troops, it requires both Royal Troops and a special item named Valyrian Steel Weapon. Check out below for more details.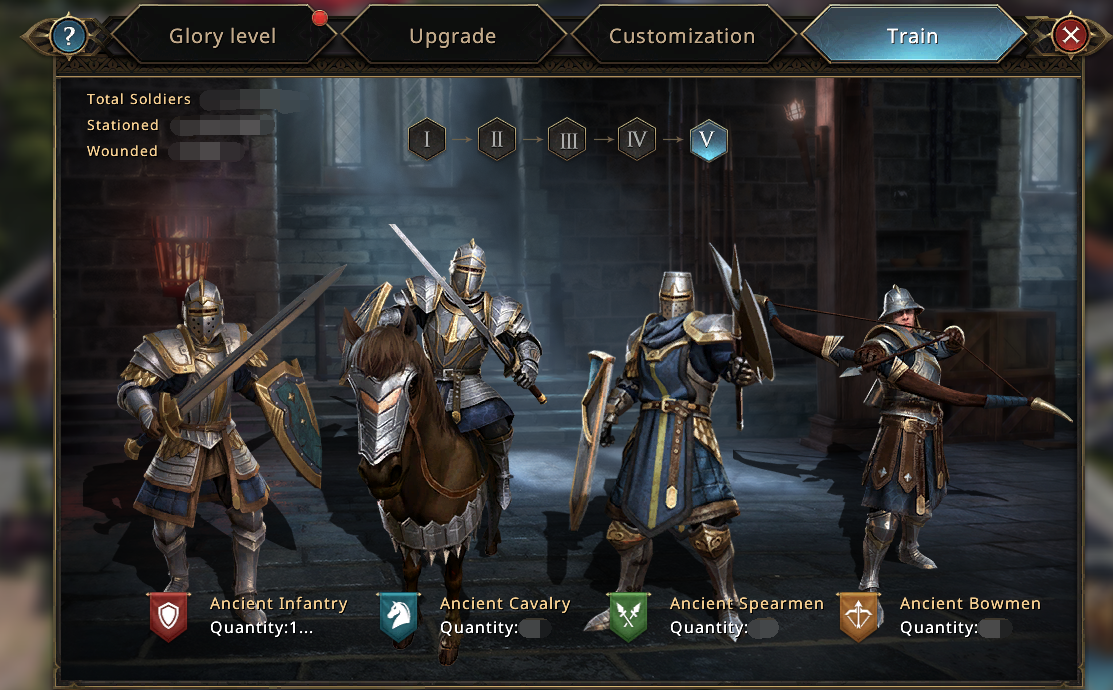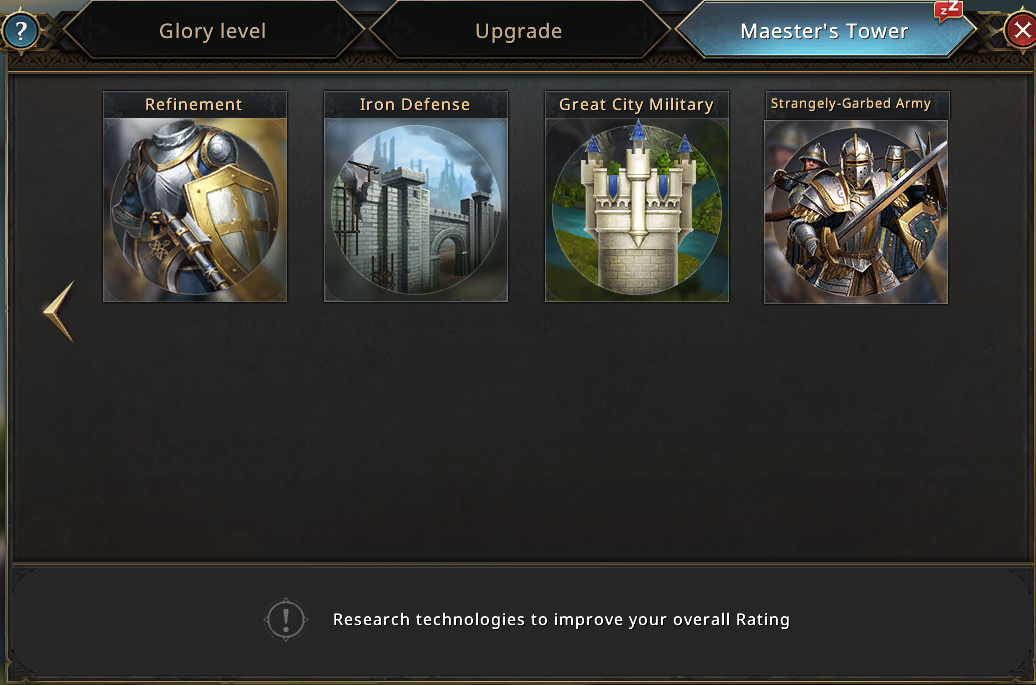 Arm Ancient Troops
With one Royal soldier and one Valyrian Steel Weapon, you can train to get one Ancient soldier. It's necessary to unlock the Royal Troops before you head to Ancient Troops.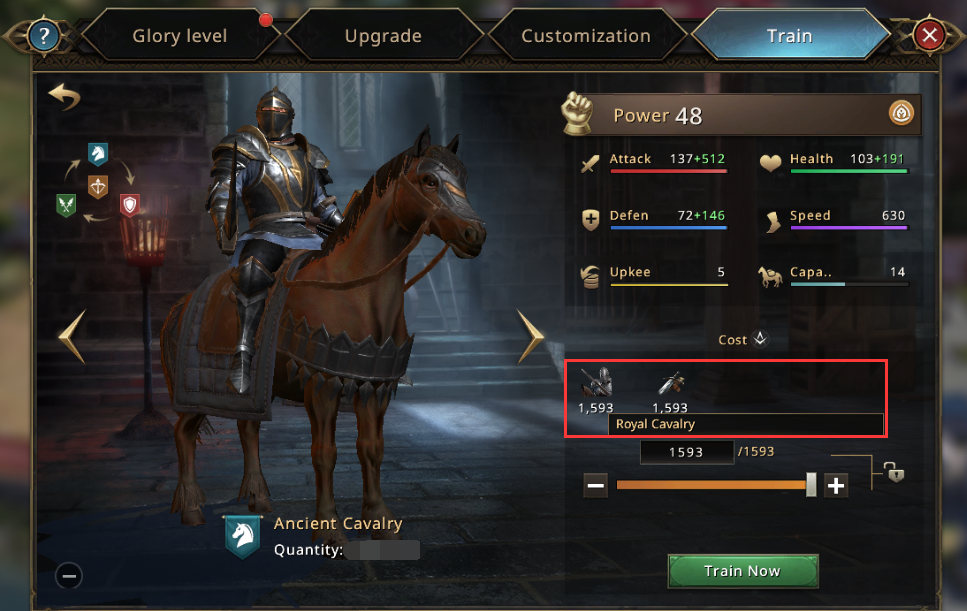 Apart from the Royal Troops, you need a special item—Valyrian Steel Weapon. Currently, you can only obtain Valyrian Steel Weapons by using Valyrian Steel, resources and gold, and spending time to cast them.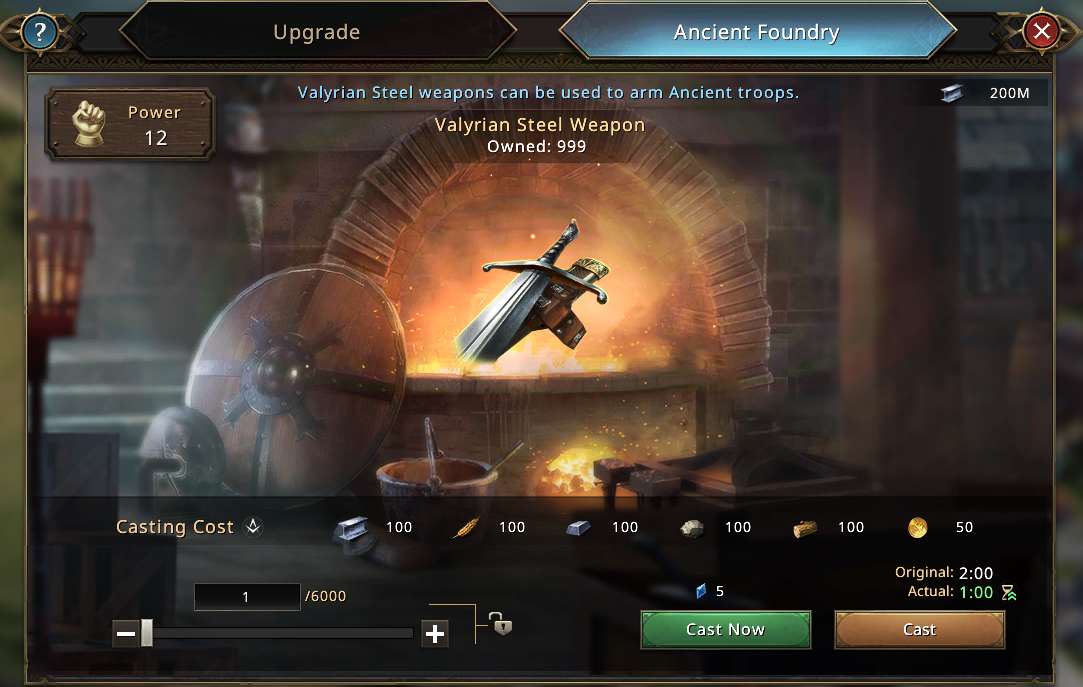 Unlock the New Building "Ancient Foundry"
Valyrian Steel, which is essential to cast Valyrian Steel Weapons, can ONLY be produced from the Ancient Foundry.
The Ancient Foundry is a new building.
After being unlocked, it can be used to produce Valyrian Steel at once. Whether you are training Royal Troops or not, it will produce the Valyrian Steel. By the time both the troop and weapon are ready, you are able to arm the Ancient Troops.
Plus, the higher the constructing level is, the larger the production and capacity of Valyrian Steel will be.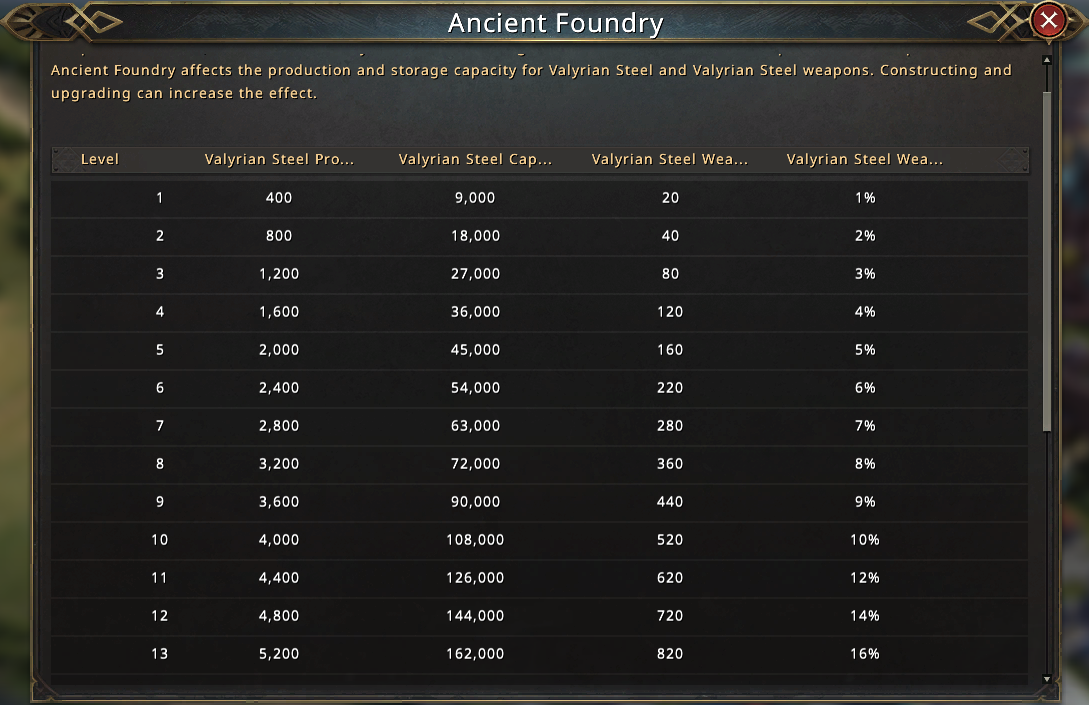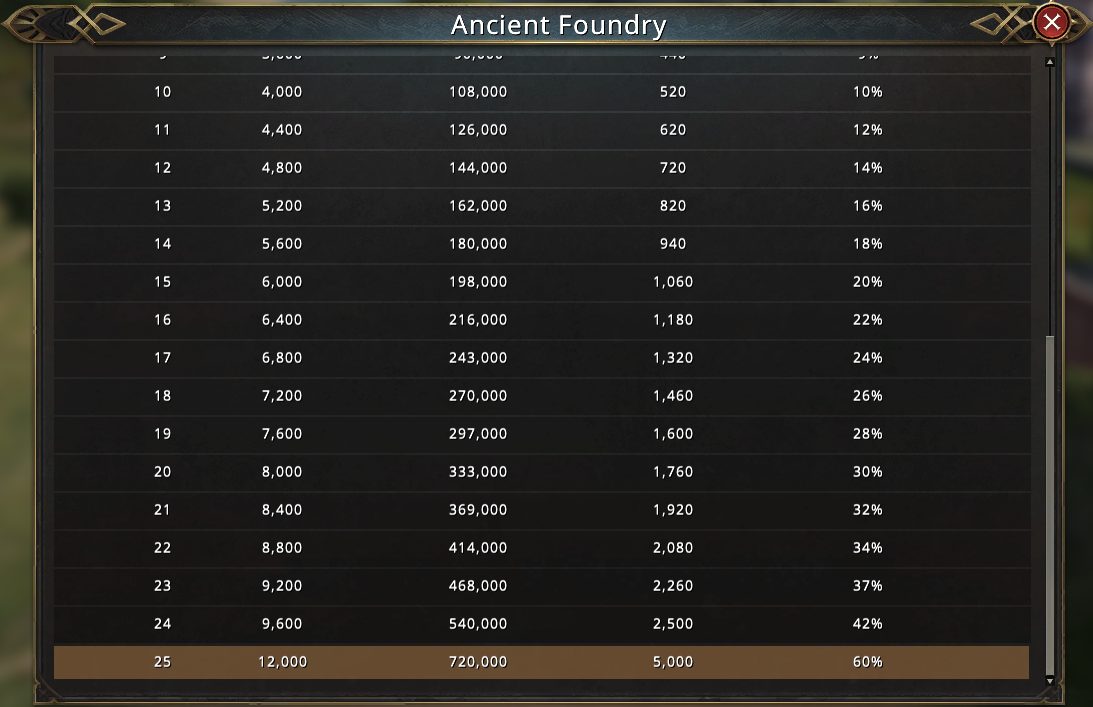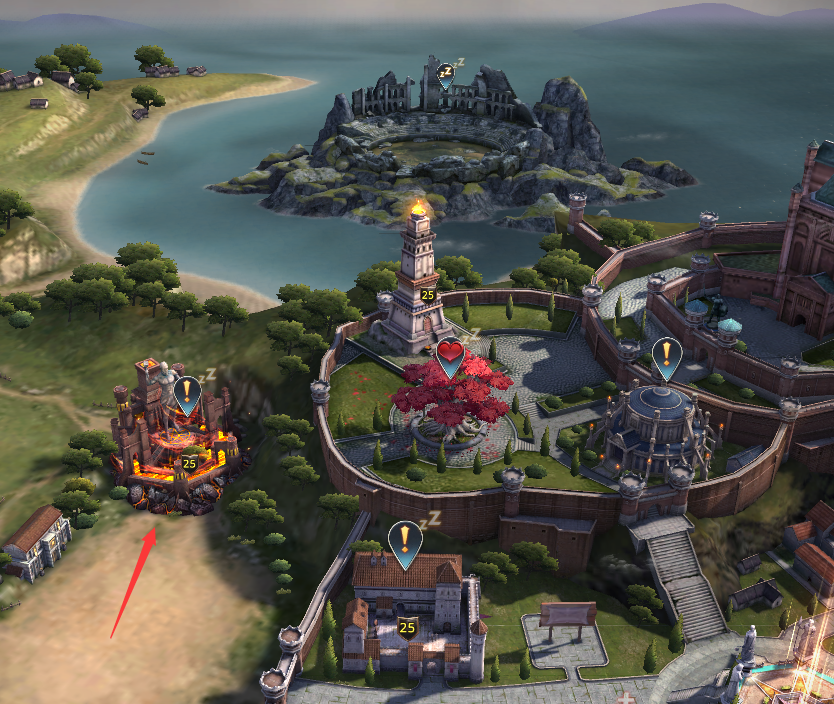 You can find the Ancient Foundry left to the Maester Tower and Weirwood Tree. It won't show up until you've unlocked it.
Finish the New Research Branch "Strangely-Garbed Army"
The end of the research branch "Strangely-Garbed Army" is to help players build Ancient Troops.
It's no easy task to unlock Ancient Troops, but it's possible to work in a more efficient way. Since the Valyrian Steel can only be produced from Ancient Foundry, the earlier the better it is to unlock the building. Among all the research nodes, the very important one that needs to be unlocked first will be the "Unlock Ancient Foundry".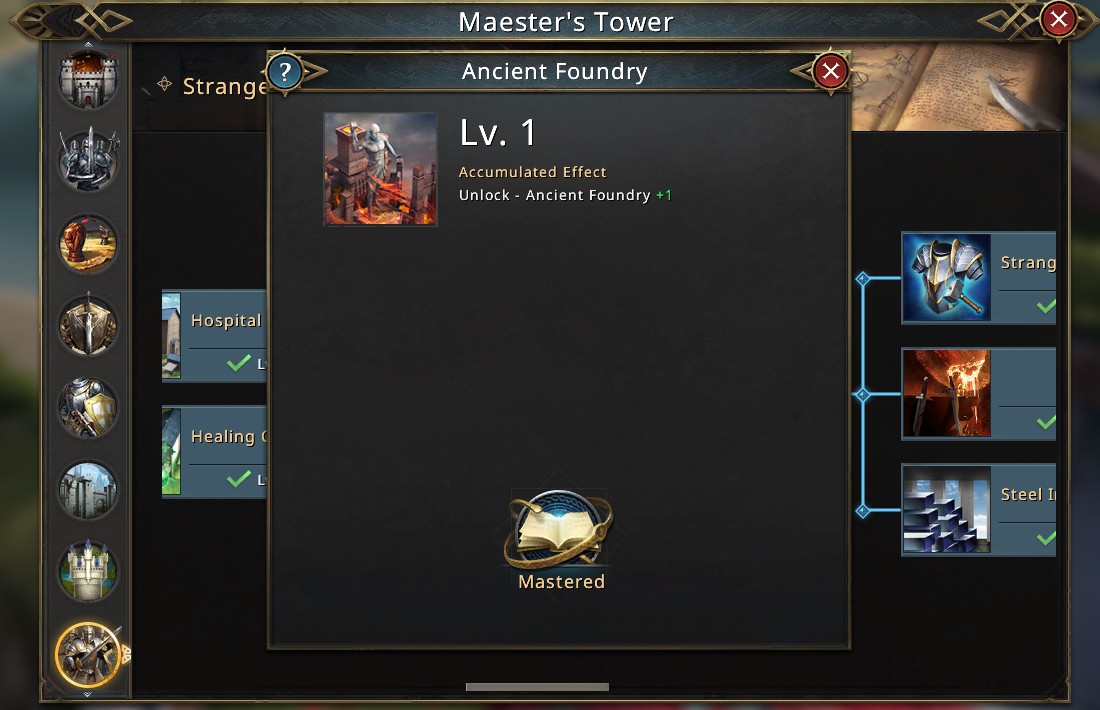 To finish the research task on this branch, "Ancient Scripture" is a must. Currently, Ancient Scripture can be obtained from VIP Shop (requires VIP 13) and Amethyst Shop.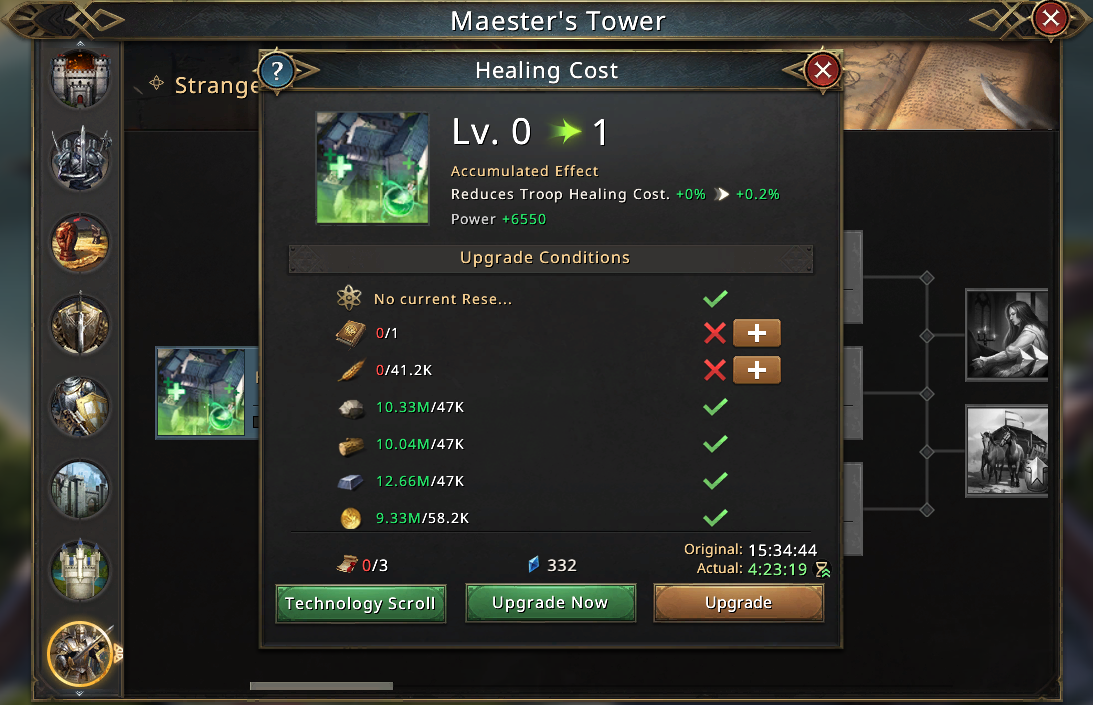 Build your army, team up with friends, and expand your territory!
Summary:
*You have to unlock Royal Troops before you can arm the Ancient Troops. The sooner you unlock the Ancient Foundry, the sooner you can get the Valyrian Steel Weapons then have the chance to train Ancient Troops. With the Night King Invasion, the living has to get stronger and unite together to defeat the dead.
Please note that the above content might be adjusted due to changes of the development plan. Final updates will be determined in-game.
Translate