GTarcade App
More benefits, more surprises
Get
Today is 21st December. For all people who live in the Northern Hemisphere, today is Winter solstice.  
The Winter Solstice or Yule Log Eve is celebrated on the shortest day and the longest night of the year. Heathen celebrations of Winter solstice can also include a lot of f rituals. For example, Norse heathens (Asatru believers) pray to Norse Gods, but Baltic heathens (dievturi) pray to Latvian Gods – God Perkons, Goddess Laima and Goddess Mara. Traditions can be different. 
Winter solstice are of great significance for the Baltic people. As in old times, to ward off the darkness, cold, last year's hard luck, bad work and thoughts, people roll the Yule Log from one house to another and eventually burn it. The Yule Log burning symbolizes the beginning of a new solar year and the Sun itself, which is very important for latvians. 
Merry Winter solstice and blessed Yule! 
Kind regards, Dmitry Dmitriev 
P.S. My special greetings in Winter solstice. 1) O Earth Mother, abounding in mercy, by the power of the land, grant safety to we who are weak! 2) O Earth Mother, abounding in mercy, grant your sacred light to we who are lost in darkness! 3) O Earth Mother, abounding in mercy, grant us peace to accept all things!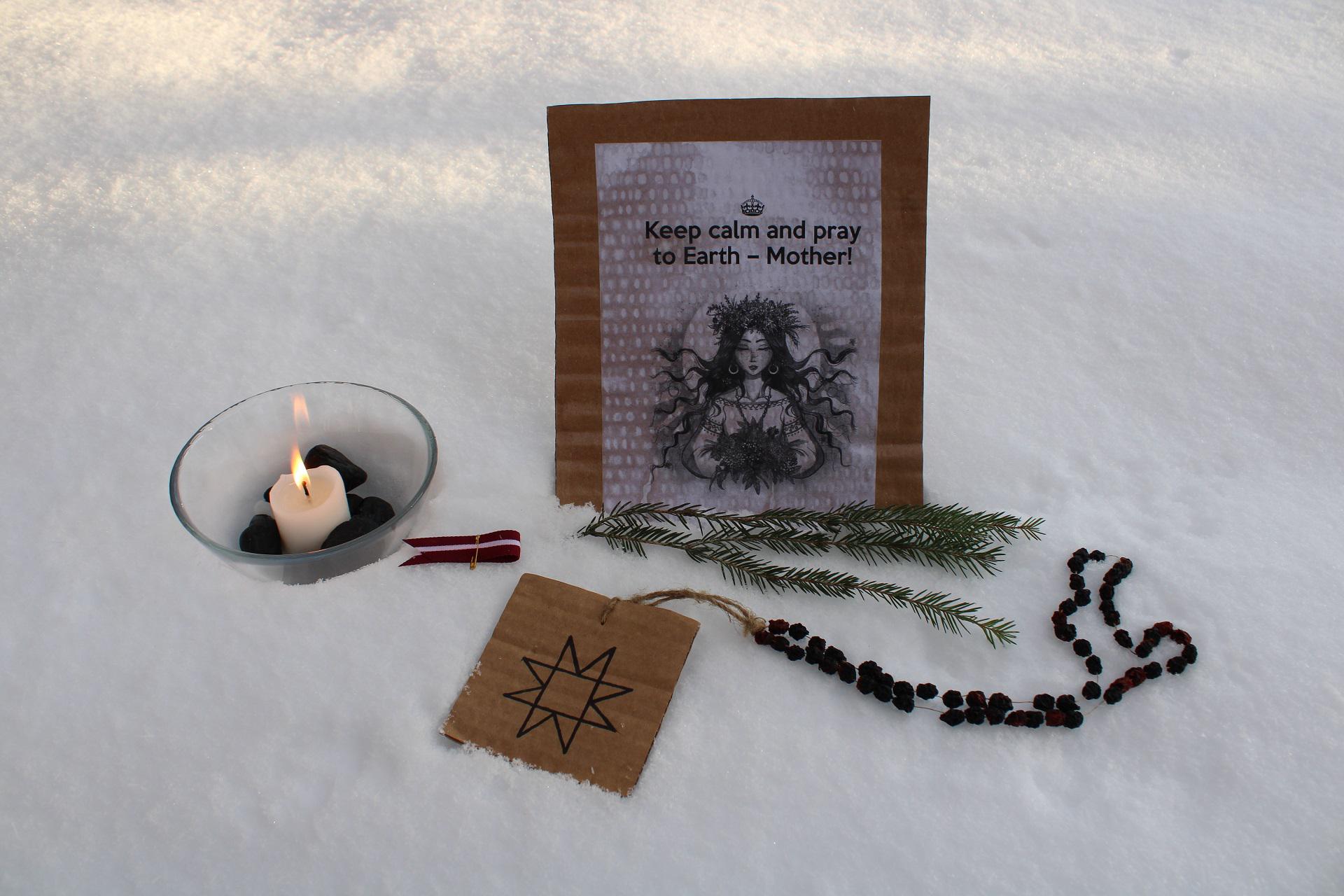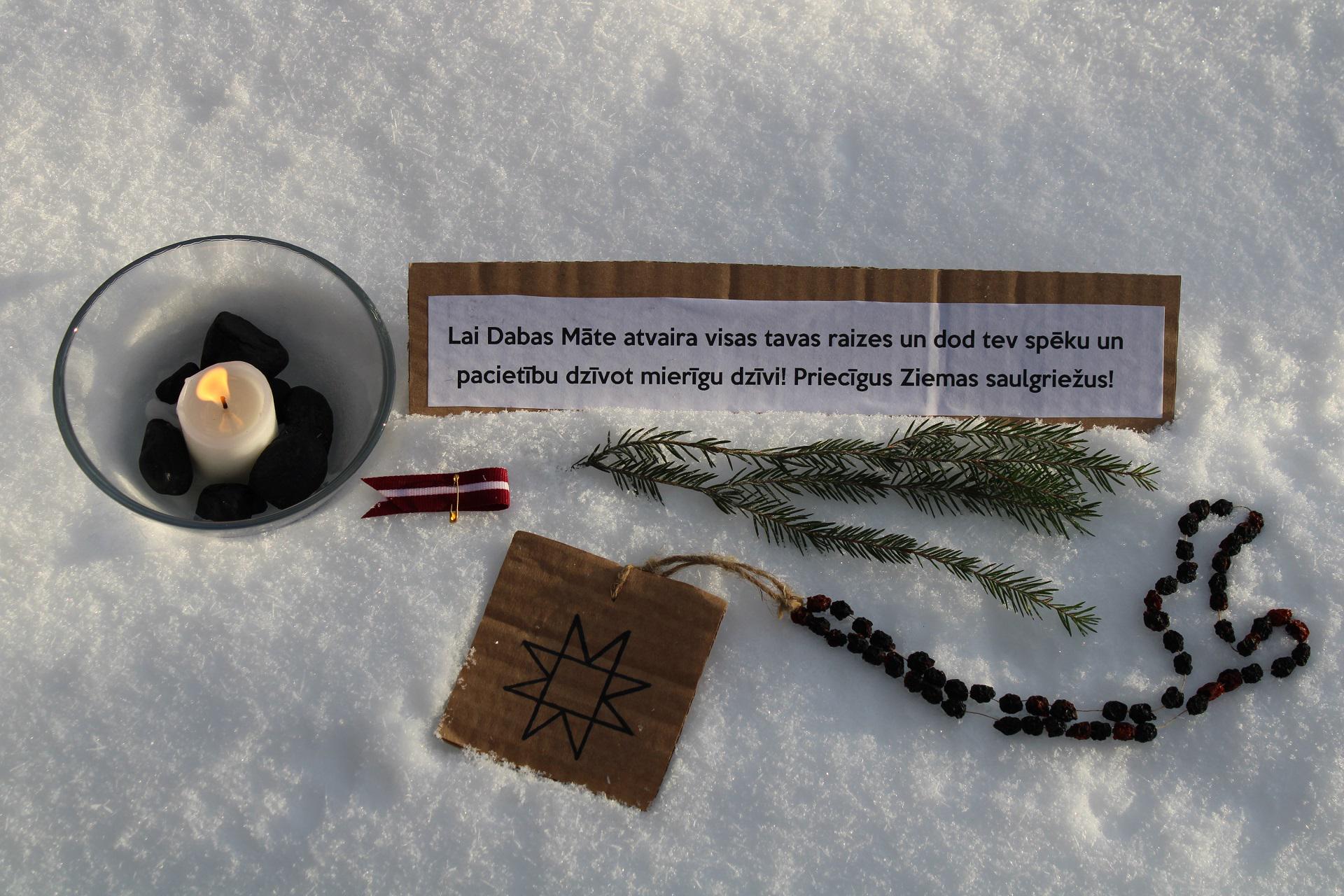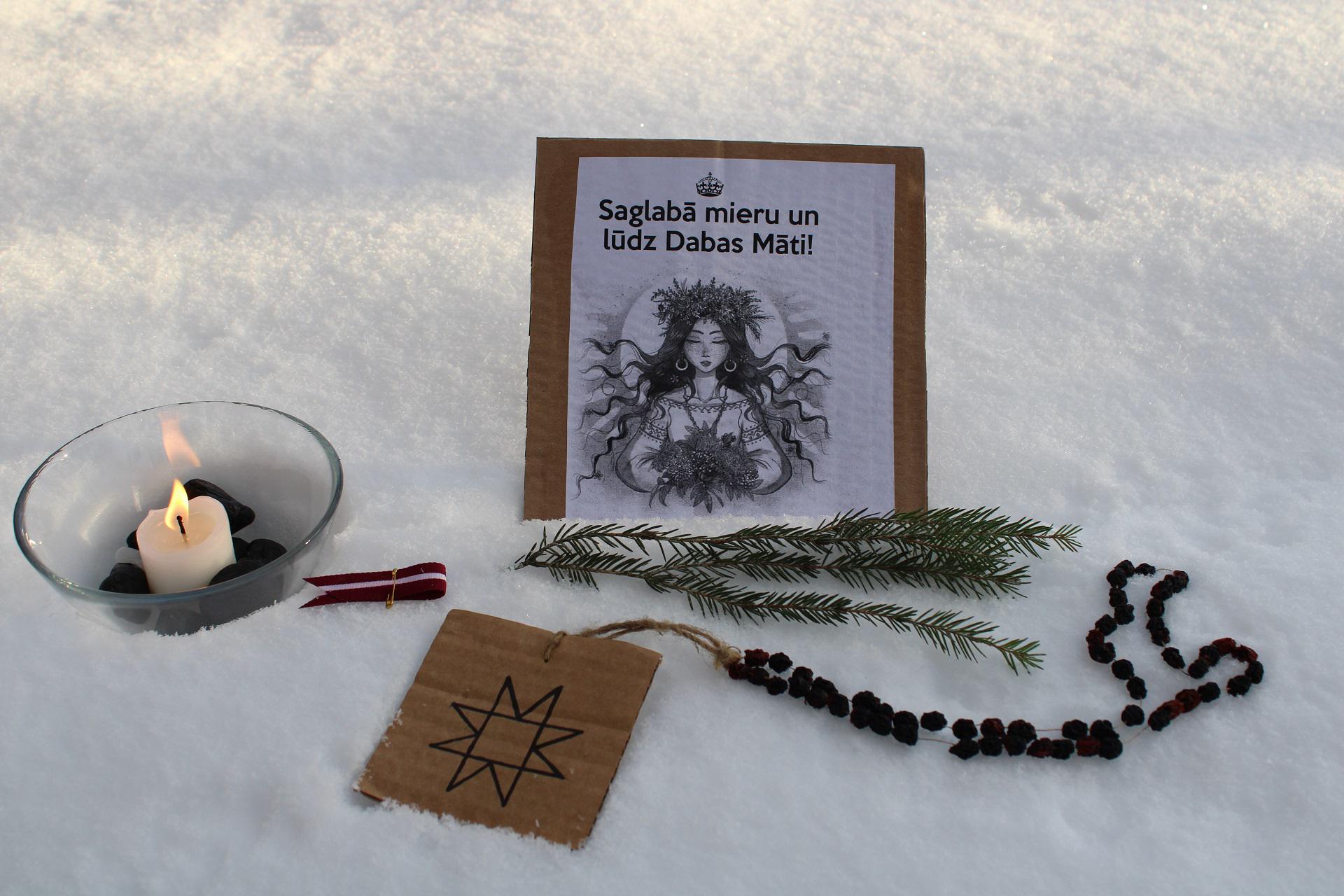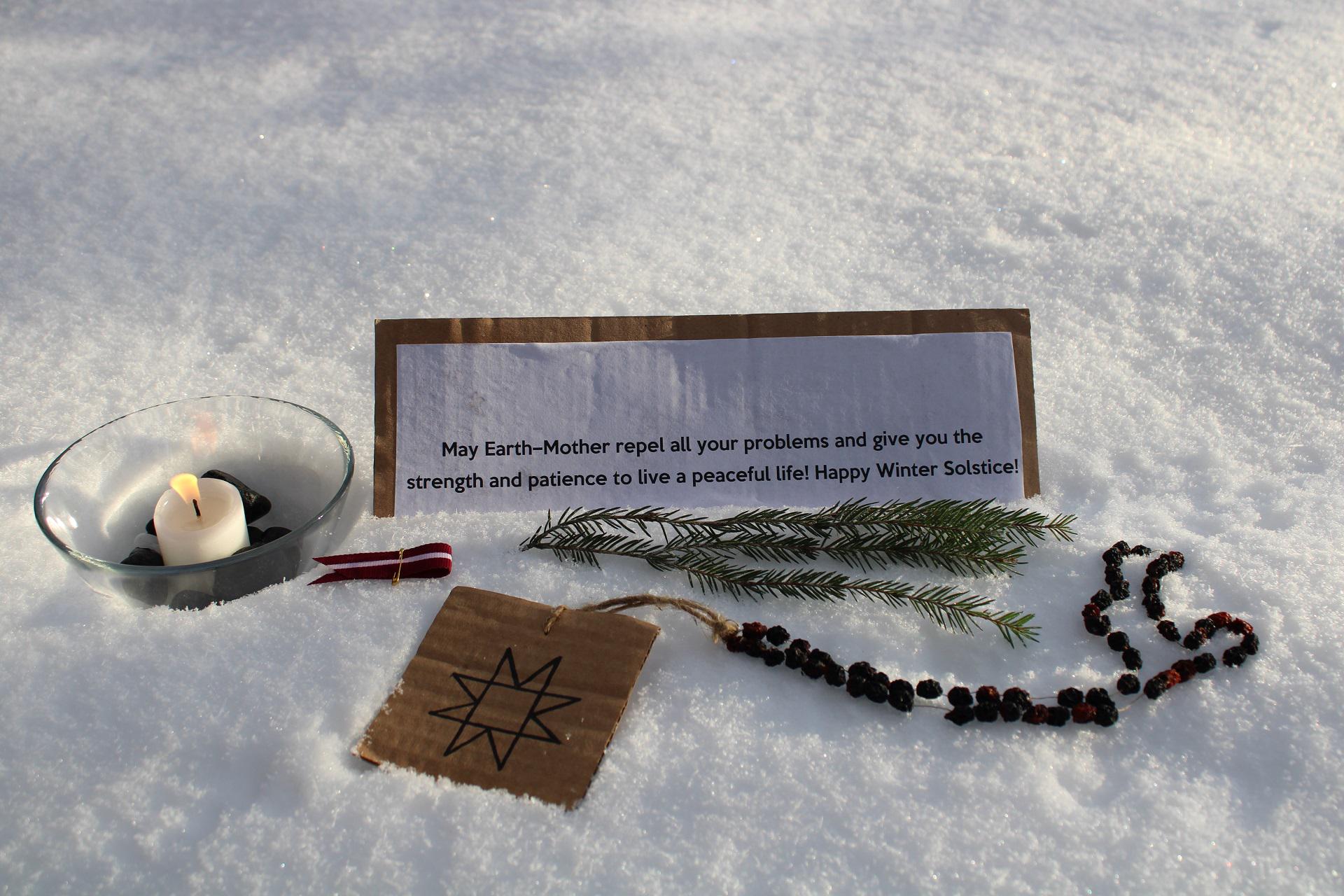 Translate