GTarcade App
More benefits, more surprises
Get
🤩What goes great with the World Cup? Time Raiders, of course!
You may not always guess right when betting on match results, but Time Raiders 𝐠𝐢𝐟𝐭 𝐜𝐨𝐝𝐞𝐬 will always be here for you!🎁
𝐋𝐨𝐠 𝐢𝐧 to Time Raiders every day from 𝟐𝟑:𝟎𝟎-𝟎𝟎:𝟑𝟎 𝐚𝐧𝐝 𝟑:𝟎𝟎-𝟒:𝟑𝟎 to obtain 𝐥𝐢𝐦𝐢𝐭𝐞𝐝-𝐭𝐢𝐦𝐞 𝐠𝐢𝐟𝐭 𝐜𝐨𝐝𝐞𝐬, redeem these codes for 𝐞𝐱𝐭𝐫𝐚 𝐫𝐞𝐰𝐚𝐫𝐝𝐬!😍
𝐄𝐱𝐜𝐥𝐮𝐬𝐢𝐯𝐞 𝐁𝐞𝐧𝐞𝐟𝐢𝐭𝐬
1. Discuss the World Cup or in-game events under this post, we will randomly pick 𝟓 𝐥𝐮𝐜𝐤𝐲 𝐩𝐥𝐚𝐲𝐞𝐫𝐬 to send a gift pack to each day!
2. Leave a comment with the 𝐬𝐮𝐜𝐜𝐞𝐬𝐬𝐟𝐮𝐥 𝐫𝐞𝐝𝐞𝐦𝐩𝐭𝐢𝐨𝐧 𝐬𝐜𝐫𝐞𝐞𝐧𝐬𝐡𝐨𝐭 under this post from 𝟐𝟑:𝟎𝟎-𝟎𝟎:𝟑𝟎 𝐚𝐧𝐝 𝟑:𝟎𝟎-𝟒:𝟑𝟎 each day and you'll get a 𝐬𝐩𝐞𝐜𝐢𝐚𝐥 𝐠𝐢𝐟𝐭 𝐜𝐨𝐝𝐞. There are only 20 gift codes available each day, so first come first serve!
#timeraiders #football #soccer #Timeraiders #Timeraiders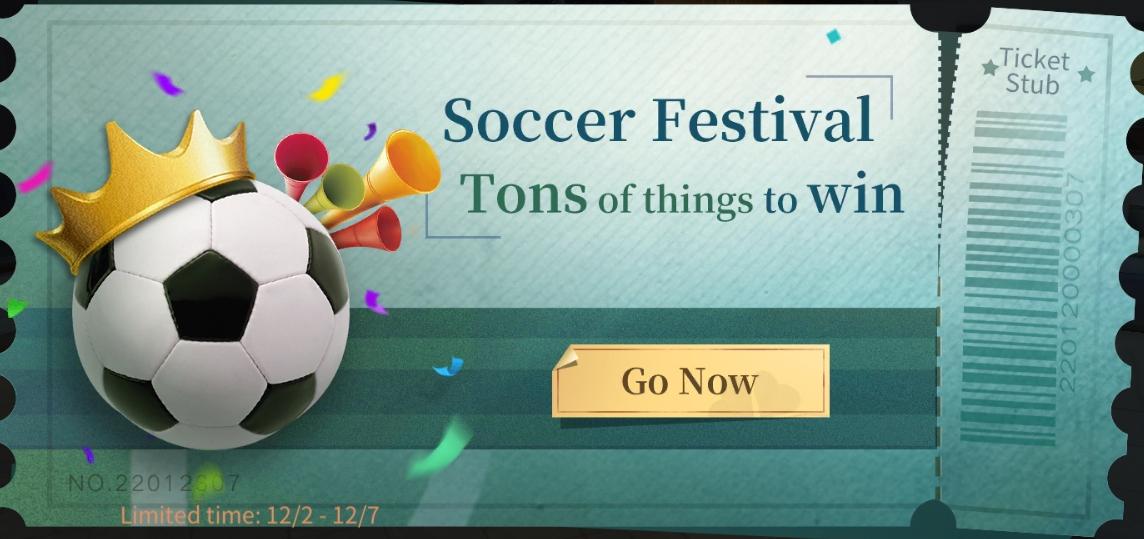 Translate